June 8 – 17, 2018
Price – $8,999
Single supplement $1,000
Price does not include airfare, meals, or alcohol.
Our Locations
Spain's Ocean Spires and Arches
It's surprising how many people don't know how gorgeous Spain's coast is! It's not just the weather and the sand and the sun. It's also the tidepools, the islands, the rocky outcrops, the cliffs, the columns, the blowholes, the waterfalls, the caves, and the arches. Some of these fabulous forms have to be seen to be believed, which just adds to the many reasons this region of the world is a must see. The food is delicious! Fresh fish, tapas, wine are just the starters. Focusing on the ocean at sunrise and sunset, we'll share a wonderful journey starting in Bilbao and traveling through Santago de Compostella before arriving in Lisbon.
Plus, you'll see it through each other's eyes in our frequent seminars.
We strongly recommend spending extra time before and/or after the workshop to explore Spain's magnificent historical cities like Madrid, Barcelona, Granada, Toledo, and Cordoba.
Our Itinerary
Spain's Ocean Spires and Arches Photography Workshop
10 Days / 10 Nights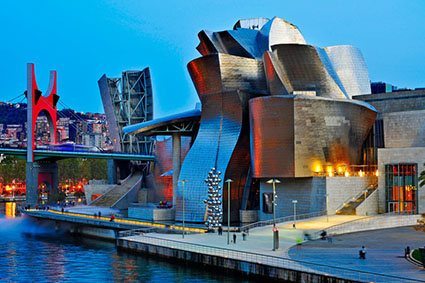 Day 1 – BILBAO
Late Afternoon  Seminar
Day 2 – BILBAO
Sunrise at Zumaia Beach
Seminar
Sunset at Barrika beach.
Day 3 – BILBAO – SANTANDER
Sunrise at San Juan de Gaztelugatxe.
Return to Bilbao
Sunset at Los Urros and Arnia Beaches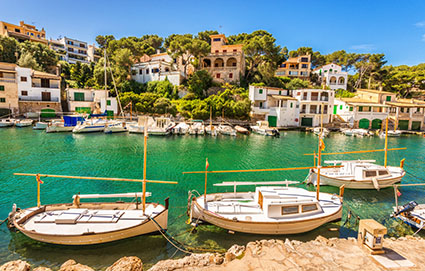 Day 4 – SANTANDER – ASTURIAS
Sunrise at Aguilar Beach
Seminar
Sunset at Silencio Beach
Day 5 – ASTURIAS
Sunrise at Playa de Gueirúa
Seminar
Sunset at Playa de Campiecho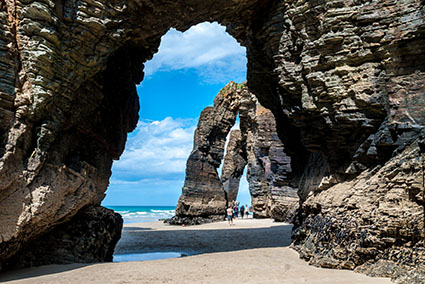 Day 6 – ASTURIAS – LA CORUÑA
Sunrise at Playa de las Catedrales
Drive to La Coruña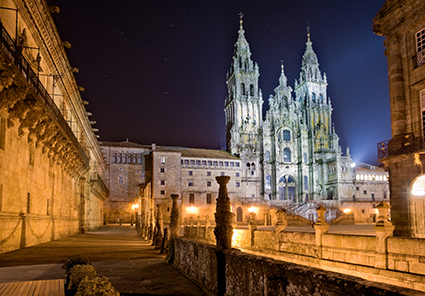 Day 7 – LA CORUÑA – SANTIAGO DE COMPOSTELA
Morning Santiago de Compostela city tour with private guide
Afternoon Santa Tecla's Celtic Ruins
Drive to Vigo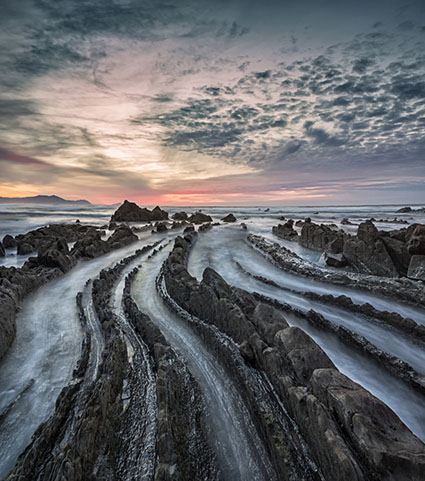 Day 8 – VIGO – LISBON
Morning Vigo
Drive to Lisbon
Sunset at Ursa and Adraga beaches
Seminar

Day 09 – LISBON
Departure to Lagos
Sunset at Playa de Doña Ana & Playa de Piedra
Seminar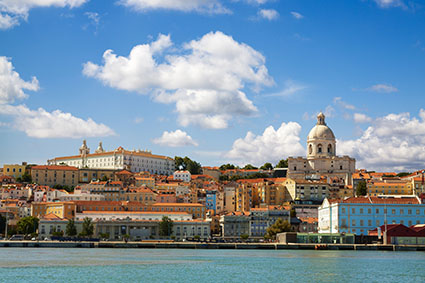 Day 10 – LISBON
Morning Free Time
Afternoon Final Reviews
Evening Farewell Cocktails & Dinner
A special one-day seminar is available for repeat alumni.