Fire and Ice and Perfect Pixels Too!
An Evening with Seth Resnick, Canon Explorer of Light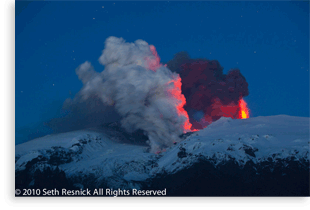 During this presentation, Seth will show spectacular images from his recent travels to the volcanic eruption in Iceland and from his trips to Antarctica, and he will talk about how to bring back images that are more than just tourist pictures. He will discuss how to bring your picture making to a new level and will show you some tips and tricks on processing digital files, as well as managing and keeping track of your digital files. Seth will demonstrate some Photoshop and Lightroom secrets to help ease your workflow.
This is the perfect opportunity to see why Seth's inspired photography and technological expertise make him one of the top influencers in photography today.
For more information on this event:
http://www.adorama.com/catalog.tpl?op=WS_CanonResnick_102110